Monetizing Mistakes and How To Avoid Them !!
Hey there,
This Blog post is all about monetizing your list of subscribers or buyers. Quite often marketers successfully start building their lists but then do not know where to go from there.
The reason for most people and businesses to build a list in the first place is to generate an income from that list. So what are the ways to monetize your list and what are some of the factors you need to consider when trying to monetize your list?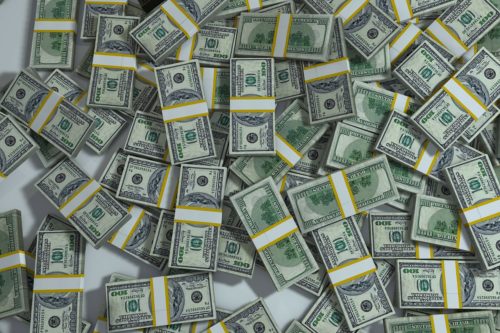 Well…first of all you should have or at least be building a good relationship with your list of subscribers. Attempting to bombard your list with offers before that relationship is built will bury your chances of generating any decent income before you even start.  
I have explained the importance of building that relationship many times before so I am not going to go into it in detail here. Sure you can choose the churn and burn method if you like, but you will end up exhausted trying to maintain that in the end, and on this Blog I subscribe to ethical marketing only so do not suggest you go down the churn and burn route of marketing.  
Assuming that you have been offering value to your subscribers and you have at least started to build that relationship with them, then you can start recommending offers to them.
These offers can be your own offers or other peoples offers for which you receive an affiliate commission. Of course these offers could be physical or digital products or services so keep an open mind as to what you can offer your subscribers.  
It shouldn't need to be said, but these offers should offer value to your subscribers and be of top quality. If you keep promoting below quality offers or offers which are irrelevant to your list then it won't take long before they unsubscribe of just ignore your emails altogether.  
On the topic of relevance, this is one that many new marketers get wrong. If you are building a list in, for example the Internet Marketing space by giving a free Ebook away on Video Marketing, then the offers you email to that list after should be as relevant to that as possible. Sure…many people who are interested in Video Marketing may also be interested in List Building or SEO also but not all of them will be. The further away from the core topic which they signed up for, the less relevant to them you are likely to be.  
A good way to increase the relevance of each email you send is to segregate your list. If for example the subscriber who signed into your original list on video marketing also shows interest in List Building then find a way to get them onto a separate list relevant to list building by offering them a free report in that topic too. That way you can send list building offers to your List building list and Video Marketing offers to your Video Marketing list…etc.  
Another mistake that many marketers made is to send a different offer everyday to their subscribers. This is quite often whatever the latest WSO or JVZoo offer of the day is. Again, it won't take long for your subscribers to realize that all you are trying to do is get as much money out of them as possible and then that relationship with be lost. It is much better to pick a quality product each week and build a campaign around it for that week and offer bonuses as an incentive too. This demonstrates that you are actually behind the product and trying to offer real value to your subscribers. It also takes less time as you are not scrambling trying to find the latest craze offer every day.  
Finally, another good idea is to find quality offers with reoccurring subscriptions. This will mean that instead of just getting paid a commission once that you will be paid each month for as long as the customers remain subscribed. This can add up over time and give you a more consistent income.  
So, with these hints and tips in mind, I hope I have given some pointers on how to more effectively monetize your list of subscribers.  
Until next time….  
Peace, Love and Success,  
Donal